Injections and Intraurethral Suppositories
Injection therapy requires the man to use a small needle to inject medication directly into the penis. The medicine relaxes the blood vessels and allows for increased blood flow into the penis, creating an erection. Injections are effective, fast-acting treatments because the medicine is delivered directly into the penis.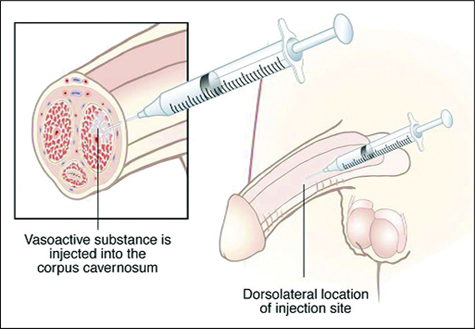 Advantages
Erection occurs in five to 20 minutes following injection and lasts up to one hour
Can be used anytime
Erection feels natural
No surgery necessary
Disadvantages and Side Effects
Can be costly
May cause bleeding and scarring at the injection site
Can cause painful erections that lasts longer than two hours
Intraurethral Suppositories
The intraurethral suppository contains a medication that works like the injection. A small suppository is inserted into the urinary tube using an applicator, delivering the medication directly into the blood stream. The medication in the suppository relaxes the blood vessels in the penis, allowing blood to flow into the penis, creating an erection.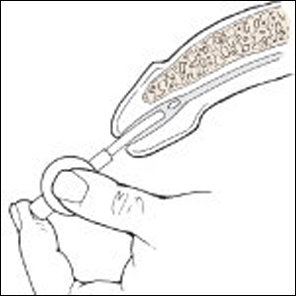 Advantages
Can be used anytime
Produces an erection within 10 minutes, which can last 30 minutes
No surgery or injections involved
Disadvantages and Side Effects
Can be costly and not always covered by insurance
Can be less effective than injection or vacuum therapy
Can cause burning, aching or warm sensation; redness and minor bleeding or spotting can occur