Tubeless PCNL
A Standard of Care, Not an Exception
PCNL and particularly tubeless PCNL have become the standard treatment for removing large kidney stones.
The tubeless PCNL procedure is performed as a PCNL surgery; however, in tubeless PCNL the need for the nephrostomy (drainage) tube is eliminated.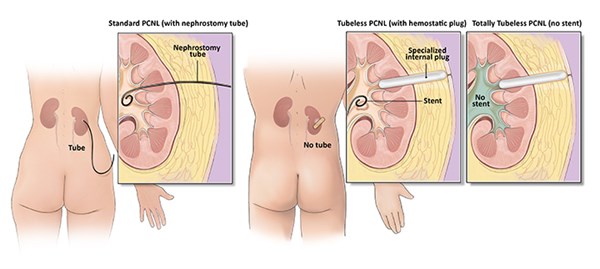 How Tubeless PCNL Works
PCNL is performed to remove the stone(s) from the kidney in a minimally invasive fashion. (See PCNL step-by-step for more details on the procedure.)
In tubeless PCNL surgery, rather than leaving the drainage tube in the patient following extraction of the stone, the renal access tract leading from the outside of the body (the skin, or percutaneous) through to the kidney is sealed using a specially designed plug.​
In place of an external drainage tube, most patients receive a urinary stent that dilates the urinary tract and maximizes the drainage of the kidney. This gives the kidney time to heal from the procedure and also allows small stone fragments to easily pass through the urinary system without causing a blockage. The stent is usually removed in the physician's office in three to five days following your surgery.
Typically, a CT scan will be performed post-operatively to ensure all stone fragments have been removed and to ensure the renal access tract is completely sealed with the special plug.
Advantages of Tubeless PCNL
Utilizing this tubeless approach and the placement of the hemostatic plug to seal the renal access tract following the surgery (in place of the nephrostomy tube), patients benefit from: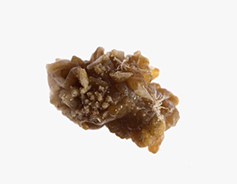 Minimized post-operative pain
No leakage of fluids from the nephrostomy tube (urine, blood)
A quicker recovery following the tubeless PCNL procedure
Shorter length of hospital stay