What is NanoKnife?
The NanoKnife System is a localized treatment option for patients with focal prostate cancer. It can be used either as a primary treatment (when cancer is first detected) or in the salvage setting (after radiation and the cancer has reoccurred in the prostate). Due to its unique irreversible electroporation technology (IRE), the NanoKnife System destroys targeted tissue without relying on thermal energy. This means the device can be used in areas of the body located near vital structures without causing permanent damage. IRE has been certified by the FDA in the USA and CE in Europe since 2006, and thousands of IRE procedures have been performed worldwide.
What to expect during the procedure?
The procedure is performed percutaneously with no incisions under general anesthesia in an operating room.
During the procedure, the surgeon will place the electrodes to bracket the targeted tissue. The number of electrodes used can range from 3 to 6.
Once the electrodes are placed, your physician will initiate a series of electrical pulses which irreversibly causes cells in the targeted area cells to lyse (die) while leaving the non-cellular structures intact.
After your physician has delivered enough pulses to the targeted area, the procedure is complete, and the electrodes are removed
You have a foley catheter to help drain the bladder from 3-7 days after the procedure
There are no physical restrictions after the procedure, and you can return to work and physical activity usually as soon as the catheter is removed.
About Dr. Damian Sorce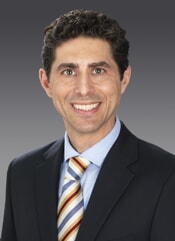 Dr. Damian Sorce has practiced urology in Denver since 2008. Dr Sorce specializes in Prostate Cancer and leads the Advanced Prostate Cancer Clinics of Colorado Urology. His surgical focus specializes in minimally invasive surgery for a variety of urologic cancers, and especially Prostate Cancer. Dr. Sorce was one of the first surgeons in the United States, and the first in Colorado to perform the Nanoknife Procedure for prostate cancer in 2021.