ExoDx™ Prostate Test
The ExoDx Prostate IntelliScore (EPI) is a simple urine test used for assessing a man's risk of high-grade or more advanced prostate cancer. With prostate cancer a leading cause of death in men throughout the country, screening for the disease has become a standard of care for men, especially those with a family history of prostate cancer and men over 50. The EPI test is a urine-based genomic test that helps inform the prostate biopsy decision.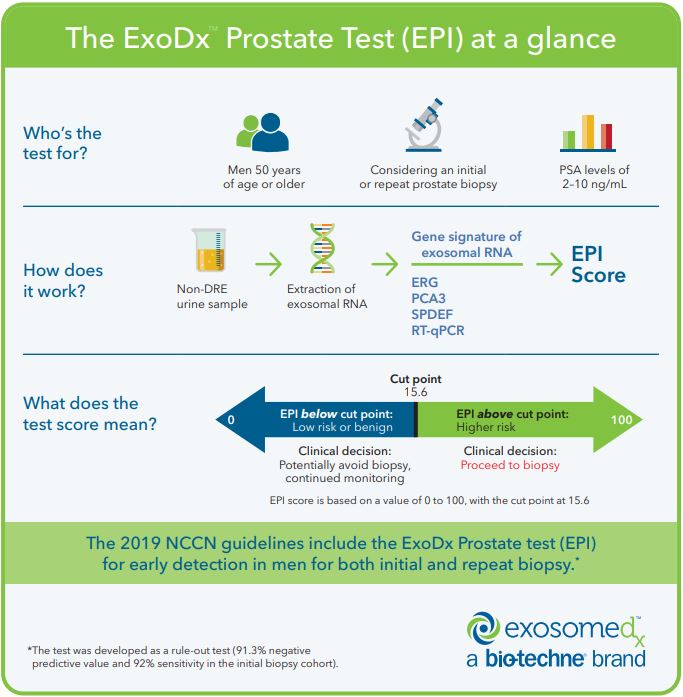 The EPI test is a risk assessment tool that assists physicians and their patients with determining if a prostate biopsy is needed when presented with an ambiguous PSA test result, thereby reducing complications from unnecessary and invasive procedures. ExoDx Prostate is now available with an At-Home Collection kit, enabling patients unable to see a healthcare professional or preferring to collect their sample at-home access to the test. While urologists still use the PSA test as a screening tool for prostate cancer, the EPI test provides another tool to assess for risk of high-grade prostate cancer.
Talk to your urologist to see if the ExoDx prostate test is right for you.