The UROLOGIC Surgery Center of Knoxville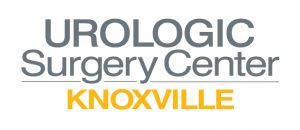 Tennessee Urology's Urologic Surgery Center of Knoxville offers patients high-quality care in a comfortable, private setting. Our surgical staff consists of specialty-trained surgical nurses, board-certified anesthesiologists and certified registered nurse anesthetists (CRNAs). The Center's state-of-the-art equipment can accommodate a variety of procedures requiring either local, intravenous sedation or general anesthesia.

Because we strive for the highest quality of care in a safe environment, our ambulatory surgery center is certified by the Accreditation Association for Ambulatory Health Care, which identifies us with the AAAHC symbol of excellence.
Our Center Includes:
5 operating and procedure rooms
Dedicated pre-operative and recovery areas
Procedures Performed
Many types of surgeries and procedures are performed in our outpatient surgical center, including:
Artificial Urinary Sphincter (AUS)
Botox Injections
Circumcision
Cystoscopy
Hydrocelectomy
Interstim® Therapy
Laser Vaporization of the Prostate
Male and Female Pelvic Sling
Placement of Penile Prostheses
Prostate Biopsies
Stent Placements
Ureteroscopy
UroLift® Treatment for BPH
Vasectomy
Transurethral Resection Procedures of the Prostate and Bladder
Located in the Heart of West Knoxville
The Urologic Surgery Center is located in the heart of West Knoxville on the Campus of Fort Sanders West Covenant Health:
210 Fort Sanders West Blvd., Suite 200 Building #3, Floor 2 Knoxville, TN 37922 Phone:
865-276-2777