What to Expect
The Patient Experience
Men who are referred to the infusion therapy center by their urologist or oncologist can expect a comprehensive treatment program and a healthcare team that provides support every step of the way.
Here Is What You Can Expect:
Referral
Following a referral for infusion therapy by your urologist or oncologist, you will receive a call from Kristy Reesey, manager of the infusion therapy center. Kristy will contact you within several days of receiving the referral and will meet with you for a consultation within one week.
Your Initial Consultation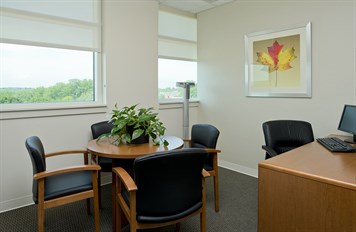 Kristy will discuss the entire infusion therapy process with you, from what to expect
from the leukapheresis procedure and the infusion process itself, to connecting you with other patients for support and providing information on financial assistance, should you need this help.
In addition, recognizing the emotional impact your disease may have on your spouse or partner, the staff at the infusion therapy center can also provide needed support for spouses and loved ones, connecting them with others who are challenged by advanced prostate cancer. This support has proven invaluable to both patients and caregivers throughout the treatment process.
You will also be given general guidelines on diet. Making sure to stay hydrated as well as having an adequate intake of calcium and iron before the leukapheresis procedure and throughout your infusion therapy is important to minimize any potential side effects of treatment. Allow for at least one hour and a half for your initial consultation.
Read more about preparing for leukapheresis here.
Your Infusion Therapy Begins
When you arrive at the center for your infusion therapy, our staff will make you feel comfortable and at home.
You will be brought back to the treatment area where one of our nurses will begin warming your infusion dose to minimize any possible feeling of chills during your infusion. You will be given acetaminophen or ibuprofen as well as an antihistamine before your infusion begins to ward off any potential side effects from the treatment. The good new is, 95% of patients have no reactions to the PROVENGE therapy.
You will then be seated in one of our five comfortably appointed infusion therapy areas where your infusion will begin. We recommend that you wear comfortable clothing and sleeves that are loose enough to be rolled up the arm.
The actual infusion normally takes approximately 60 minutes. Feel free to bring a family member to stay with you, a book, music and headphones or anything else to help ensure your comfort during your infusion therapy. Or, relax and recline in your chair and watch TV on your personal monitor.
At the end of your infusion, you will rest comfortably for about 30 minutes so our staff can monitor you for any potential reaction to the treatment. After this time, you are free to go home. We ask, however, that someone is there with you to drive you home in case of any reaction to the therapy.
PROVENGE is infused three times, with infusions given approximately every two weeks. Each infusion is done three days after your leukapheresis procedure. After three infusions, your treatment is complete.
Our caring staff will be there for you, answering any questions you have and ensuring your comfort throughout the infusion process.