Meet Our Oncology Nurse Navigators
Debra A. Bowen, RN, BSN, OCN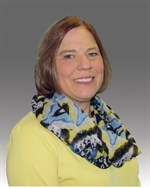 Oncology Nurse Navigator, Debra A. Bowen, RN, BSN, OCN, is an oncology certified nurse with 30 years of experience as a prostate cancer nurse navigator/radiation oncology nurse. As a nurse navigator, Debra provides patients and their families with timely access to comprehensive prostate cancer treatment and an efficient referral process for the resources they need for their care.
Prior to joining Chesapeake Urology, Debra worked at Shady Grove Radiation Oncology where she was responsible for direct care of radiation oncology patients, with an almost exclusive focus on caring for prostate cancer patients. She also served as the liaison between outside physicians and home health care providers to ensure seamless care for patients.
Debra also previously served as an oncology nurse at Integrated Radiation Oncology and with Georgetown Radiation Medicine Associates, where she worked with cancer patients for two decades. At Georgetown Radiation Medicine Associates, Debra assisted in the establishment of this satellite radiation oncology facility, not only caring for cancer patients, but also administering investigational agents and assisting clinical directors in implementing research protocols and data collections.
Passionate about the care of oncology patients and her calling as an oncology nurse, educator, and navigator, Debra says, "I believe strongly that oncology nurse navigators are a vital part of the Chesapeake Urology prostate cancer program. I am dedicated to helping patients find their way through the challenges of a cancer diagnosis, and am there with them, supporting individuals and families throughout this journey."
Debra received her bachelor's degree in Nursing from George Mason University and attended the Robert Packer Hospital School of Nursing. She has been an oncology certified nurse since 1986 and has received several recognitions for her work including an Outstanding Patient Service Award.
Cathy Everly, RN
Oncology patient navigator, Cathy Everly, RN, has close to two decades of experience as a staff nurse and nursing director. She works closely with prostate cancer patients and their care team to guide and support them and their caregivers through the disease process, from the time of diagnosis to the end of treatment. Cathy also provides patients and their families with timely access to comprehensive prostate cancer treatment and an efficient referral process for the resources they need.
Cathy, who began her nursing career two decades ago, has extensive experience, previously serving as an operating room nurse and charge nurse at Baltimore Washington Medical Center where she was an integral member of the DaVinci robotic team for nine years. In this role, she worked closely with urologic surgeons performing prostatectomies, nephrectomies, and general urologic robotic surgeries. Cathy joined Chesapeake Urology in 2017, serving as a regional nurse director before joining the prostate cancer program as a patient navigator in the Gaithersburg location.
"When I became a nurse, I told myself, 'you should always treat your patients like family.' After all of these years in nursing, I still feel the same way. As a prostate cancer nurse, I feel even stronger about that philosophy. Being able to help someone during one of the most difficult times in their life is so rewarding," said Cathy.
Veronica Young, RN, OCN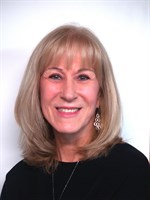 Veronica Young, RN, OCN, works closely with prostate cancer patients and their care team to guide and support them -- and their caregivers -- through the patient's prostate cancer journey. She has more than 19 years of oncology experience, including roles as a patient navigator.
Veronica is an oncology certified nurse who also is accredited in chemotherapy and biotherapy. Her passion to care for oncology patients began in radiation oncology at Harbor Hospital, and during this time she knew that oncology care would be her lifelong work. She later joined the University of Maryland's Radiation Oncology department and helped open a new office at Montgomery General Hospital, where she served as a nurse coordinator for prostate brachytherapy and coordinated all procedures. After many years as a radiation oncology nurse, to further enhance her oncology knowledge, she worked as a chemotherapy infusion nurse for a private practice and St. Agnes Hospital. Prior to joining Chesapeake Urology, Veronica was with Greater Baltimore Medical Center (GBMC) for six years as an oncology nurse coordinator for patients with all cancer types.
Passionate about helping cancer patients, Veronica added, "My oncology background of 19 years provides me with the experience and knowledge to share information to help patients and their families during this difficult time. Given the diagnosis of cancer is devastating, you need someone who understands what you're feeling to reach out to. I like being that person and I want to help patients get the best of care and the right care."
Earlier in her career, Veronica was with the University of Maryland Hospital and served as a high risk labor and delivery nurse and as an open heart recovery room nurse, and as a labor and delivery nurse at Harbor Hospital. Her background also includes serving as an adolescent psychiatric nurse at Sheppard Pratt Hospital and Taylor Manor Hospital, as an occupational health nurse at Bethlehem Steel, and as a home health infusion nurse with the Visiting Nurse Association of Maryland.
Veronica received her registered nursing degree from Catonsville Community College. She is a member of the Oncology Nursing Society (ONS) and was on the Oncology Nurse Navigator Advisory Board in Chicago 2015. Her experience includes clinical research for the Radiation Therapy Oncology Group (RTOG) and she is trained in the collection and documentation of data research.
Patients Can Choose to Have an In-Person Appointment With a Nurse Navigator, or Reach Them Through the Convenience of E-mail, Skype via Computer, or by Phone at 877-427-1622.