Pediatric Urology Staff
Adam J.M. Kern, MD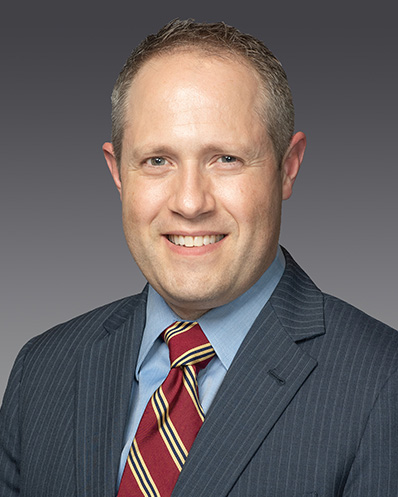 Dr. Adam Kern is one of the foremost fellowship-trained pediatric urologists in the Mid-Atlantic region. He serves as Director of Pediatric Urology at Chesapeake Urology and leads the practice's pediatric urology program, Chesapeake Urology for Children. Dr. Kern joined Chesapeake Urology in September 2019 after previously being in private practice in Annapolis, Maryland.
His practice focus includes outpatient surgery, minimally-invasive and endoscopic surgery, perinatal urology and classic inpatient pediatric urology. He is proficient in the surgical management of hypospadias, hernia/hydrocele repair, undescended testicles, vesicoureteral reflux, kidney stones, ureteropelvic junction obstruction, and other common pediatric urology surgical issues. Dr. Kern also has an interest in a comprehensive multidisciplinary approach to pediatric voiding dysfunction.
Dr. Kern, whose philosophy is to care for each child as he would want his own family member cared for, is complemented by a specialty-trained team of dedicated urologists, nurses, pediatric sonographers, fellowship-trained pediatric anesthesiologists, OR staff, medical assistants and office staff – all with the goal of providing comprehensive, gentle and personal care to pediatric patients throughout the region.
He earned his BA degree in chemistry with a concentration in biochemistry and a minor in philosophy from Haverford College. He then earned a Doctor of Medicine degree from the University of Chicago, Pritzker School of Medicine, during which time he was awarded a Howard Hughes Medical Institute research fellowship at the National Institutes of Health. Dr. Kern went on to complete his general surgery internship at the Johns Hopkins Hospital, and his urological surgery residency training at the James Buchanan Brady Urological Institute at the Johns Hopkins Hospital. He then completed an additional two-year fellowship in pediatric urological surgery at the Children's Medical Center at the University of Texas Southwestern Medical Center in Dallas.
Dr. Kern is a member of the American Urological Association, the Society of Pediatric Urology, the Large Urology Group Practice Association, and is an elected member of the Arnold P. Gold Humanism in Medicine Honor Society. He is credentialed at Anne Arundel Medical Center, the University of Maryland Baltimore Washington Medical Center and Howard County General Hospital, and is board certified by the American Board of Urology.
Dr. Kern, who speaks conversational Spanish, enjoys road cycling, fine art photography, and amateur radio, and holds a professional certificate in culinary arts from the Apicius International School of Hospitality in Florence, Italy.
Emily Maru, PA-C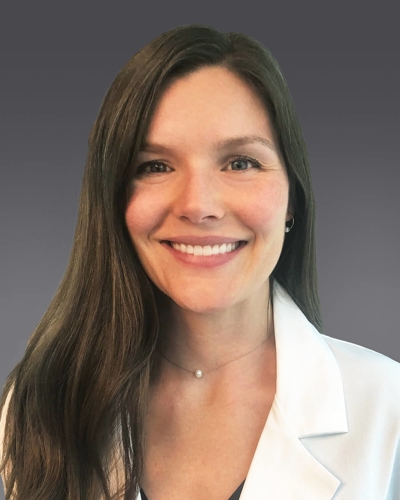 ​Emily Maru, PA-C, is a skilled and dedicated Physician Assistant who provides general urology care and assists Dr. Adam Kern with pediatric urology at Chesapeake Urology. With a diverse medical background and exceptional military experience, Emily brings a unique perspective to her work, providing compassionate and comprehensive care to her patients. Emily earned her Bachelor of Science in Public Health at the University of Arizona where she graduated Summa Cum Laude. She continued to earn her Master of Medical Science from Wake Forest School of Medicine during which she developed a passion for surgical subspecialties. Her educational rotations afforded her several opportunities to hone her procedural and surgical skills.
Before joining Chesapeake Urology, Emily served as a Flight Medic in the U.S. Air Force Reserve, as well as volunteered with two non-profit organizations to provide healthcare and education to villages in Ghana and served as a Trauma PA at the University of Maryland Capital Region Medical Center. Emily's prior experiences have sharpened her leadership and communication skills, which she now applies to all aspects of her career.
In addition to her medical expertise, Emily is a staunch public health advocate and has been recognized by the State of Arizona for her work in LGBTQ+ advocacy and activism. This commitment to de-stigmatization and maximizing healthcare equality informs her approach to patient care, ensuring that all patients and their family members are comfortable seeking her care.
Emily is a member of the American Academy of Physician Assistants, American Academy of Surgical Physician Assistants, and American Urological Association. She is board certified by the National Commission on Certification for Physician Assistants and holds additional certifications in Basic Life Support, Advanced Cardiac Life Support, Pediatric Advanced Life Support and Advanced Trauma Life Support.
Outside of her professional life, Emily enjoys spending time with her family, crocheting, and engaging in outdoor activities such as scuba diving, skydiving, hiking, and quietly enjoying the ocean.