The diVaTyte™ Treatment
Has age, pregnancy, childbirth, or menopause changed your intimate appearance? For women who desire to improve the outward appearance of their external vaginal skin, Chesapeake Urology now offers diVaTyte™ for women who wish to restore a more youthful appearance to their genitalia.
What is diVaTyte?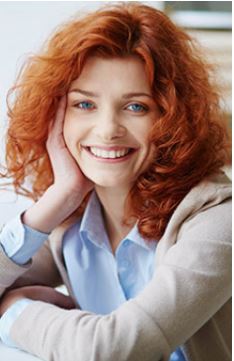 ​diVaTyte is a non-ablative treatment that uses selected wavelengths of light that penetrate deep into tissue. diVaTyte is based on SkinTyte™, the same non-ablative technology for skin firming typically performed on the face, neck, and abdomen. diVaTyte utilizes powerful and comfortable contact cooling to protect the top layer of skin on the labia while permitting safe infrared energy to heat deeper layers of tissue where collagen and elastin reside. By raising the tissue temperature, your body naturally initiates a repair and remodeling response, which over time, leads to skin firmness and improved tone in the outer labia (also known as the "lips" to the opening of the vagina). divaTyte takes just three to five treatments to restore a more youthful vaginal appearance.
Best of all, diVaTyte is:
Easy
Quick – the entire procedure takes about 10 minutes and is tailored to your desired sexual health needs (Please allow approximately 45 minutes for your appointment for check-in, set-up, application of the topical anesthetic prior to the diVaTyte treatment, and check-out)
Safe and effective
Three to five treatments to restore a youthful vaginal appearance
Why Choose diVaTyte?
For many women looking to improve their vaginal appearance, looseness and laxity of the outside skin are among the biggest complaints. Vaginal childbirth stretches the muscles and skin of the vagina. The body's natural healing process repairs much of the damage, but tissue may not return to its previous state, especially after multiple pregnancies. Eventually, many women feel their labial skin has lost some of its youthfulness.
Similarly, as women age, go through menopause, and begin to lose estrogen, skin quality and tightness also changes in the face, neck and around the vagina. For many women, this loss of skin elasticity and firmness negatively affects their self-confidence and feelings of sensuality. With diVaTyte, women can now improve or reduce sagging skin of the vagina and feel self-assured about one of the most intimate parts of their bodies.
Improved Appearance. Greater Sensuality.
diVa and diVaTyte – The Perfect Combination for Your Sensual Self
Ask your provider to complement diVaTyte with diVa™ Vaginal Laser Therapy to benefit from the combined effect of optimizing both internal and external tissue, providing you a total solution in feminine health.
Call 844-777-DIVA (3482).