SkinTyte
SkinTyte™ – For Youthful-Looking Skin
As we age, skin loses its youthful firmness and natural elasticity and can add years to your appearance. While no one escapes the forces of aging and gravity, our SkinTyte™ treatment can defend against them.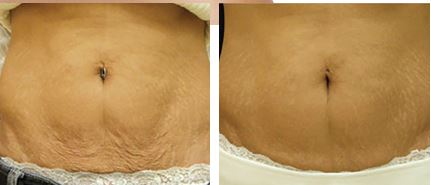 Specially trained physicians and medical providers deliver a safe and high-quality experience. SkinTyte can effectively treat most skin conditions associated with aging, active life-style and sun damage, in areas of the body from the shoulders down to the feet, giving you the appearance of firmer, youthful looking skin. SkinTyte treatments are safe for all skin types.
Feel and Look Your Best Again with Silky, Smooth Skin
Enjoy a free consultation and convenient appointments in a beautiful, private medical setting in our Towson office location.
Specially-trained medical providers (physicians and technicians) will perform all treatments.
Effective for chest, hands, arms, and legs – any area from the shoulders down to the feet.
Procedure is non-invasive and there is typically no downtime; you can resume regular activities immediately following treatment.
Payment plans offered.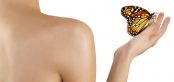 Schedule your consultation today – Call 443-471-5883 to make an appointment.
More Youthful Skin with the Revolutionary Power of Light with SkinTyte!