Dr. Sanford J. Siegel Prostate Cancer Run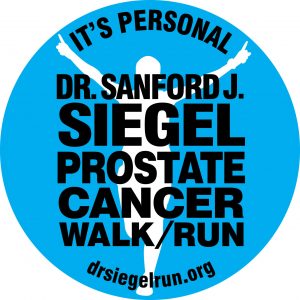 Witnessing the growing number of men affected by prostate cancer, Dr. Sanford Siegel, Chairman of Chesapeake Urology, founded the ZERO Prostate Cancer Challenge in 2007, then called the Great Prostate Cancer Challenge, in an effort to give back to the community and to raise research funds and awareness for the disease.
More than a decade later, in partnership with the non-profit, ZERO-The End of Prostate Cancer, Dr. Siegel's vision for a national men's health event has expanded from one event in Baltimore to 43 cities around the country with the support of the national urology community.
"It's Personal"
In 2018, Chesapeake Urology's signature fundraising event was renamed the Dr. Sanford J. Siegel Prostate Cancer Run/Walk to honor its founder who was diagnosed with prostate cancer and fighting the very disease he set out to beat. Finding a cure for the disease and reaching out to more men with free screenings for early detection became a very personal crusade for Dr. Siegel.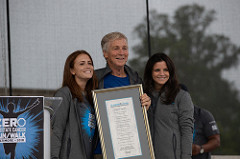 "Yes, it is ironic that I have prostate cancer. But if there was a cancer I was going to get that would make a difference, one that I could stand on my soapbox and really spread the word about, this was it." — Dr. Sandy Siegel
"Now That I Own This Disease I Will Become Even More Passionate in Fighting It."
More than $4M Raised Since 2007, the event has raised more than $4,000,000 to provide free prostate cancer screenings for Maryland men, prostate cancer research scholarship and advocacy and patient assistance programs efforts through our non-profit partner, ZERO-The End of Prostate Cancer.

Free Screenings Chesapeake Urology's prostate cancer care program has provided free cancer screenings to over 9,000 Maryland men, with many prostate cancers diagnosed. These screenings promote preventive care, create awareness in under-served populations and brings physicians into the communities.

Supporting Research Funds raised have supported the prostate cancer research scholarship, through the Urology Care Foundation of the American Urological Association, which is fully funded at $1,100,000. A second scholarship was initiated to inspire urologists to publish scientific and clinical papers to advance understanding of prostate cancer, genetics, and treatment.
Video: Dr. Sandy Siegel's Personal Battle with Prostate Cancer