Community Education & Scholarships
Chesapeake Urology physicians and staff believe that education is an important part of giving back to the communities and people we serve every day. That is why we offer free community education seminars throughout the year on a wide variety of topics. In addition, scholarship programs offer students and researchers with necessary funding for important clinical pursuits in the field of urology.
Free Educational Seminars for the Community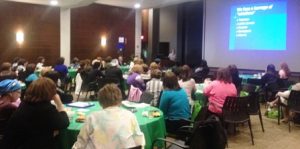 Chesapeake Urology welcomes both patients and community members to join us at
our FREE educational seminars. Free seminars are held monthly at locations in the community and at Chesapeake Urology offices and discuss a full range of urologic conditions and treatment options.
Registration is easy — simply call the telephone number provided to reserve a spot. Please feel free to bring a guest or two. Light refreshments are served at each event.
Community-Based Research Program to Advance Prostate Cancer Care
Chesapeake Urology initiated a new $1,000,000 endowment fund in partnership with the American Urological Association's Urology Care Foundation designed to advance research that will improve care for men with or at risk for prostate cancer.
This program, the Chesapeake Urology Associates Community-Based Research to Advanced Prostate Cancer Care program, brings together the expertise and resources of community urologists, physician-scientists and researchers in academic institutions, and industry partners vested in prostate cancer research, to conduct studies that can be achieved through combining the efforts of these unique stakeholders in advancing prostate cancer care.
This partnership leverages:
From community urology practices, a wealth of patient data not typically available from other settings, patients interested in participating in research, and community urologists with research ideas based on their patient populations and data.
From physician-scientists and researchers in academic institutions, unique expertise and research resources required to provide the highest quality research study design and execution.
From industry, national and global resources to support research initiatives relevant to their prostate cancer interests.
Through educational initiatives, the following will be established:
A knowledge base for community urologists to develop research partnerships and collaborations will be built.
A scholarship created to open opportunities for community practice urologists and academic physician-scientists and researchers to best exchange expertise.
Data-related service created to include study design, data collection, integration, analysis, and reporting.
Informational resources for best practices in conducting community-based prostate cancer research and consultation services to increase research funding and publications will be extended.
The Chesapeake Urology Associates Scholarship Fund
The Chesapeake Urology Associates Scholarship Fund has provided more than just financial assistance for area students pursuing careers in the medical field; it has helped close to 40 students to pursue their passions and dreams since its inception in 2006.
The Chesapeake Urology Scholarship Fund was established in conjunction with Central Scholarship. Central Scholarship is a non-profit organization that provides opportunities for people pursuing a career in the medical field who cannot fulfill their dreams because of financial constraints. The Chesapeake Urology Associates Scholarship has helped students afford higher education and subsequently, pursue a career in the medical field.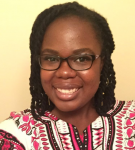 "This generous scholarship means more to me than my words can convey. My education in nursing is one of the most important things in my life." – Golda Ntali, 2017 scholarship recipient