The UroLift® System
An Alternative to Medications and Surgery to Treat BPH/Enlarged Prostate
UroLift® is an FDA-approved, minimally invasive treatment for benign prostatic hyperplasia (BPH/enlarged prostate). The procedure involves lifting or holding the enlarged prostate tissue out of the way so it no longer blocks the urethra, relieving urinary symptoms. Permanent implants are inserted utilizing a special delivery device and act like "window curtain tie-backs," holding the lobes of the enlarged prostate open to relieve obstruction of the urethra. There is no cutting, heating, or removal of prostate tissue involved. Most medical insurance providers, including all Medicare plans, cover the UroLift System treatment when medically necessary.
The UroLift Procedure – What You Can Expect
One of our specially trained urologists will perform the UroLift procedure. This outpatient procedure is typically performed in the physician's office under local anesthesia.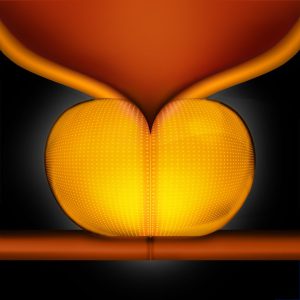 The procedure involves the following steps:
The UroLift Delivery Device is placed through the obstructed urethra to access the enlarged prostate.

Small UroLift implants are permanently placed to lift or hold the enlarged prostate tissue out of the way and increase the opening of the urethra. The permanent implants are delivered through a small needle that comes out of the UroLift Delivery Device and into the prostate.

The UroLift Delivery Device is removed, leaving an open urethra to provide symptom relief.

Advantages of the UroLift System
Because the UroLift System is a minimally invasive, outpatient procedure, there is minimal associated downtime. Typically, there is no need to place a catheter. The procedure is relatively quick and straightforward (especially if performed without general anesthesia).
Men who undergo this treatment typically have no sexual side effects such as erectile dysfunction or ejaculatory dysfunction. The procedure is covered by almost all insurance carriers and reduces ongoing medication costs. Most patients have lower urinary tract symptom relief in as early as two weeks after treatment. Your doctor will discuss with you how quickly you can return to your normal physical activities.
Risks
The most common side effects may include light blood in the urine, some pain or discomfort when urinating, some increased urinary urgency , and mild discomfort in the pelvis. These side effects typically resolve within two to four weeks after the procedure.