Six Chesapeake Urology Physicians Named Bethesda Magazine "Top Doctors" - Chesapeake Urology
Owings Mills, MD (June 24, 2021) — Chesapeake Urology is proud to announce that six physicians have been named "Top Doctors" in Urology for 2021 in Bethesda magazines' annual Top Doctors issue. The physicians were chosen as the best in their field throughout Montgomery County and Upper Northwest D.C. after a rigorous screening and selection process.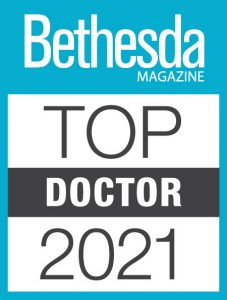 Congratulations to:
Leonard Bloom, MD
Gary Friedlander, MD
Juan Litvak, MD
Bart Radolinski, MD
Mark Rosenblum, MD
Kathleen Sterling, MD
"Having our physicians recognized by their peers as being the best in urology is a testament to their expertise, compassion, and dedication to providing patients with exceptional urologic care throughout the Montgomery County and Washington, DC areas," stated Brad Lerner, MD, FACS, President of Chesapeake Urology.
Learn more about these Chesapeake Urology providers here – https://www.chesapeakeurology.com/physicians/.
About Chesapeake Urology
Chesapeake Urology, an affiliate of United Urology Group, is a fully-integrated urology practice providing a comprehensive array of urologic services to its patients. The Company operates 25 medical offices and 17 AAAHC-certified ambulatory surgery centers in Anne Arundel, Baltimore, Harford, Howard, Carroll, Montgomery, Prince George's, Wicomico, Worcester counties in Maryland, Baltimore City, and Sussex County, Delaware, and has a staff of more than 850 including 86 physicians. Chesapeake Urology has been named one of the top places to work in healthcare nationally by Modern Healthcare magazine and Becker's ASC Review, and locally by the Baltimore Sun, Baltimore magazine, and the Baltimore Business Journal. For additional information, please visit ChesapeakeUrology.com.