Chesapeake Urology Named First Axonics® Center of Excellence in the U.S. - Chesapeake Urology
Chesapeake Urology Named First Axonics® Center of Excellence in the U.S.
***
Three Chesapeake Urology Physicians Designated as Axonics® Centers of Excellence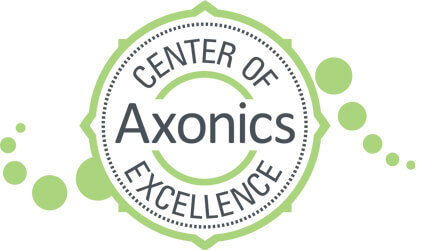 Axonics Center of ExcellenceOwings Mills, MD (August 21, 2020) – Three Chesapeake Urology physicians and their teams have been designated as Axonics Centers of Excellence by Axonics Modulation Technologies, Inc. The designation recognizes Andrew Shapiro, M.D., Lisa Hawes, M.D., and Aisha Taylor, M.D. for their high level of expertise with Axonics Therapy and commitment to changing the lives of patients suffering from bladder and bowel dysfunction. Chesapeake Urology is the first national Axonics Center of Excellence in the U.S.
The Axonics Center of Excellence program recognizes highly trained and experienced physicians and clinical practices that are committed to patient education and providing exemplary care to achieve optimal clinical outcomes and patient satisfaction.
Today, millions of Americans suffer from overactive bladder and fecal incontinence.1 Patient with chronic and debilitating symptoms related to bladder and bowel dysfunction now have a new treatment option that the physicians at Chesapeake Urology are calling, "The best overactive bladder treatment in over a decade."
How Axonics Works
Axonics Therapy's small implant gently stimulates the sacral nerve (sacral neuromodulation), restoring normal communication between the brain and the bladder. Axonics Therapy has been clinically proven to provide rapid and long-lasting relief of symptoms associated with bladder and bowel dysfunction.
In a clinical study, 129 patients with urgency incontinence were treated with Axonics Therapy. At 1-year, 89% of patients had successful therapy and 93% of patients were satisfied with their therapy.2
Benefits of Axonics Sacral Neuromodulation Therapy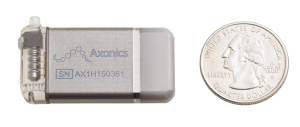 Axonics is designed to provide therapy for at least 15 years.
Axonics is the first MRI-compatible sacral neuromodulation technology, allowing patients to undergo a full-body MRI with no problems.
The Axonics implant is wireless. No direct contact is required and has contact-free clinician programming access.
Axonics is the first rechargeable system with a simple remote that is easy to use for all age groups.
"Chesapeake Urology is proud to be recognized as a Center of Excellence. This designation is a testament to the dedication of our entire team, and in particular to Drs. Hawes, Shapiro, and Taylor," said Brad Lerner, President, Chesapeake Urology.
"We are committed to providing the best care to our patients and are extremely excited to offer Axonics Therapy," added Dr. Shapiro, who was one of a handful of national providers involved with the clinical trial that led to the approval of the device. Dr. Shapiro was also the first physician in the state of Maryland to implant the Axonics neuromodulation device in a patient.
For more information on Axonics, visit: https://www.chesapeakeurology.com/specialties/neuromodulation-therapy-for-overactive-bladder/axonics-therapy/