Julio Davalos, M.D., Senior Author, Has Research Featured on Cover of The Journal of EndoUrology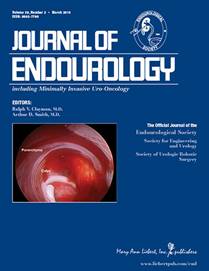 Julio Davalos, M.D., Head of Chesapeake Urology's Stone Disease Program and one of the Mid Atlantic region's most pioneering kidney stone surgeons, was among three physicians whose research on percutaneous nephrolithotomy (PCNL) and tubeless PCNL, as well as the novel approach to closing the renal access tract following removal of the kidney stone, was featured in the Journal of Endourology. The article, Hemostatic Plug: Novel Technique for Closure of Percutaneous Nephrostomy Tract[1], is featured in the March 2015 (Volume 29, Number 3) issue of the publication, which is the premier peer reviewed journal in the arena of stone disease.
The published work focuses on PCNL and tubeless PCNL as a standard treatment for patients with large or complex kidney stones. PCNL is typically used to remove kidney stones that are larger than 2cm in diameter and cannot be passed through the urinary tract. Percutaneous refers to surgery via a small incision through the skin, rather than an open, more invasive procedure.
Post-operative placement of a nephrostomy tube to allow for drainage and possible reentry is often a standard practice in PCNL. As tubeless PCNL is a viable option for selected patients, Dr. Davalos and his peers set out to demonstrate in the published article that the nephrostomy tube may not be necessary post-operatively.
Rather, Dr. Davalos and the other surgeons presented a novel gelatin matrix sealant and special techniques for precisely delivering and placing these sealing agents as a plug in the percutaneous renal access tract following tubeless PCNL with success.
Dr. Julio Davalos is a pioneer in the development and utilization of this hemostatic plug for closing the nephrostomy tract with great success during tubeless PCNL.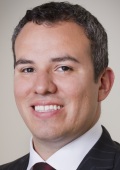 Dr. Davalos is one of only a few urologic surgeons in the nation specially trained to perform tubeless PCNL and has performed 1,000 of these specialized procedures to date. Utilizing this tubeless approach and the placement of the hemostatic plug to seal the renal access tract following the surgery, Dr. Davalos is able to minimize post-operative pain and patients experience no leakage of fluids as well as a quicker recovery.
The article, Hemostatic Plug: Novel Technique for Closure of Percutaneous Nephrostomy Tract, can be found on the Journal of Endourology website or by clicking here. To learn more about tubeless PCNL and Dr. Julio Davalos visit www.chesapeakeurology.com.
[1] Joel E. Abbott, DO, Arman Cicic, DO, Roger W. Jump, III, DO, and Julio G. Davalos, MD